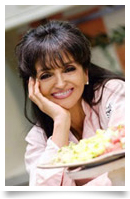 Brigitte M. Britton, C.H.N-Certified Holistic Nutritionist and Founder
Extensive health issues led Brigitte M. Britton, MEGA Way Shakes founder and CannaBisEology founder (our new division) to extensive research trying many alternative health products and remedies. What she discovered was that they were full of preservatives, artificial sweeteners and very little, if any, nutritional value (and did absorb nor digest well). They were simply a quick fix instead of the long term health benefits she was looking for. This experience inspired her to blend certified organic, raw VEGAN ingredients and integrate their benefits to assist in balancing the 10 Body Systems: The Digestive, Intestinal, Circulatory, Respiratory, Urinary, Glandular, Nervous, Structural, Immune and Emotional/Mental Systems.
Brigitte began her quest into integrative nutrition and holistic health in 1978 learning how to cook macrobiotic foods, an alternative, organic eating lifestyle. She is a Certified Holistic Nutritionist, Alchemist, Organic Chef and Author of over 7 books. She is unquestionably following her dream; using her time and boundless energy to educate people that one's body truly is one's temple and needs to be respected and nurtured. After years of research, testing and in depth studies she has developed and formulated a revolutionary VEGAN protein power meal replacement, MEGA Way Shakes and "CannaBisEology" specifically created to accompany CBD the medicinal cannabidiol extracted from Hemp. www.CannaBisEology.com
CannaBisEology Organic VEGAN Shakes with CBD is revolutionary. The CBD hemp cultivars we purchase to infuse in our shakes are organically grown and harvested in select microclimates on generational farms in hemp-friendly countries. Every ingredient is Certified Organic, GMO Free, Gluten Free, Soy Free, Kosher, and 100% VEGAN. Each ingredient is high in enzymes making it easy for the body to absorb and digest. With 24g of raw VEGAN protein, 17g of fiber and anti-oxidant rich. Our proprietary blend is about 4 times higher in grams than most shakes therefore very potent with almost immediate "Vibrant Health" results being reported to us by our clients including the maintaining of overall great energy and focus throughout their day.
---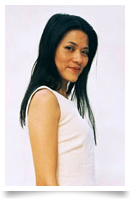 Charlotte Barron: CFO-Partner
Charlotte Barron, entrepreneur for the last two decades and pioneer in the earliest days of South Beach renaissance, is born and raised in Hong Kong and finished high school and college in England. After an early career as Senior Art Director in a 4-A Advertising Agency working on major corporate accounts, she and her then husband moved to Miami Beach and opened the very first music club and restaurant on Ocean Drive in the winter of 1986, marking a turning point in the entertainment district to be known as Sobe. Barron continued in the food and beverage industry and met Britton in 1995 at her award winning Rose's Bar. The two became friends and partners in Britton's No Guilt Gourmet Organic Meals and Special Event business. Barron retired from the entertainment business in 2000 and had been engaged in the real estate business. As a long time friend and business associate of Britton, Barron will oversee the day to day development, operation and marketing of The Mega Way as its CFO.
---

Adam H. Schmidt: Partner, Certified Natural Health Professional & TV Host of "Healthy Infusion TV"
Adam has over 17 years of experience in helping educate people about herbs and nutrition. His consultations using a lifestyle analysis based upon the 10 systems of the body and also does PH testing are exceptional. "When you give your body proper nutrients it can then heal itself." Adam's nutritional philosophy is in sync with the same health protocols as The MEGA Way Lifestyle. He is also host and creator of "Healthy Infusion TV" a web based health & Lifestyle Program. www.HealthyInfusionTV.com . Adam says; "I enjoy teaching people about PH Balance and the 10 body systems which makes it easy for everyone to know how to stay healthy." I helped to create an organic vegan protein shake called The Mega Way VEGAN Shakes that has 14 raw organic ingredients making it a well-rounded power meal that gives you energy, clearer thoughts and focus, and even tastes great. I also developed and created Healthy Infusion TV because there are so many people that want to eat healthier but they don't know where to start. Probably because there is so much information available out there and this makes it very confusing. Healthy Infusion TV I shows people how eating healthy can be tasty and easy…From eating out at restaurants to making healthy meals at home. I believe if you give your body the right nutrients it can then heal itself and make you feel amazing every day."
---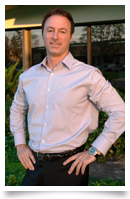 Jim Caras: CEO of Health Direct
Jim has been a part of the nutrition and supplement industry for the past twenty years, originally providing products and marketing consultations to health and nutrition companies as well as consumers. In 1996, after losing over 25 pounds and dramatically changing his shape, he was urged by friends and family to make his personal health "secrets," formulas, and programs available to them and the public. After extensive research and preparation, Health Direct was launched in April of 1996. Health Direct currently markets their own exclusive selection of unique nutritional all natural supplements. Health Direct's Nature's Optimal Nutrition liquid vitamin activates The MEGA Way Organic Protein Power Meals.
---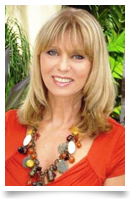 Lois Benson: Stylist & Partner
Lois Benson is truly experienced in the art of entertaining and production. Everything Lois touches becomes a work of art as a result of her hard work and dedication to perfection. Expert Celebrity Stylist, Set and Wardrobe Designer and Entrepreneur, her client list included "Regis and Kathy Lee", Celebrity Chefs "Ainsley Harriot" on Fox Network, and "Fashion Makeovers" on Queen Latifah Show. Her client list for Grey Advertising and Curious-Pictures in New York included Director Steve Oaks, Pewee Herman, Nickelodeon, Nintendo, Budweiser, Dannon Yogurt, Kraft Foods, Inc., Burger King, Wendy's, Procter & Gamble, Kellogg's, Hess, Sony, Pepsi, Kodak, Colgate and Palmolive just to name a few.