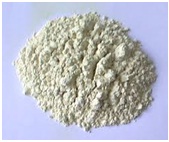 Certified Organic Raw Bio-Fermented Brown Rice Protein Powder
Supports: The Im­mune, Skele­tal, Di­ges­tive, Ner­vous and In­testi­nal Body Sys­tems.
Sprouted grains are some of the most vitamin and mineral-dense foods on the planet. When the grains are germinated ,through their initial contact with water in the sprouting process, their nutritional content changes dramatically. They become higher in protein, lower in carbohydrates, and develop a host of live vital enzymes!
During the first few days of sprouting, a newly developing sprout is loaded with energy -- the life source necessary for the grain to grow. As the sprout grows and matures into a plant, this concentrated energy is diluted. The sprouts used for our Certified Bio Fermented Organic Brown Rice Protein Powder are sprouted only for a short period of time, and are harvested before they change from a sprouted seed to a young plant, at the exact time when they are at their maximum level of nutritional and enzymatic value.
After the young sprouts have reached this optimum level of development, they are harvested, and the protein is separated out and slow-dried at low temperatures. Drying at low temperatures is extremely important so that the live enzymes in the sprouts remain alive. After the drying process, the sprouts are then gently ground into a fine powder.
Health Benefits
Possible health benefits of Certified Organic Bio Fermented Sprouted Brown Rice Protein Powder may include:
Digests well
Low in calories
88% protein
26g of protein per serving
Fat free
Easily absorbable
Vegan
Gluten free
stabilizing blood sugar
Contains all 9 essential amino acids
For a healthier body…
Order your MEGA WAY SHAKES TODAY!
Disclaimer: The Mega Way Program and Mega Way Shakes are intended for healthy adults age 18 and over. The books and program are solely for informational and educational purposes and are not intended as medical advice. Consult with a licensed medical or health care professional before you begin any exercise, nutrition or supplementation program or if you have medical questions about your health. These statements have not been evaluated by the Food and Drug Administration. This product is not intended to diagnose, treat, cure or prevent any disease.